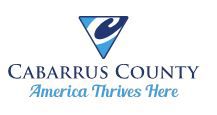 The county has scheduled a series of workshops to get the public's input on a business strategy.
Cabarrus County leaders want the community's input on four questions that will set the county's business strategy over the next three to five years:
– What are the key strengths of Cabarrus County Government?
– What services or programs provided by Cabarrus County Government would you like to improve?
– What are the critical issues that Cabarrus County needs to address over the next 3-5 years?
– What do you see as the key priorities Cabarrus County should establish in its strategic plan?
To gather input on these important questions, the county scheduled a series of workshops in April and May.
– Monday, April 8, 6:30 p.m. Kannapolis Library (850 Mountain Street)
– Wednesday, April 17 6:30 p.m. Concord Library (27 Union Street)
– Thursday, April 25, 6:30 p.m. Mount Pleasant Town Hall (8590 Park Drive)
– Monday, April 29, 6:30 p.m. Harrisburg Library (201 Sims Parkway)
– Tuesday, April 30, 6:00 p.m. Midland Town Hall (4293 Hwy 24/27)
– Thursday, May 2, 6:30 p.m. West Cabarrus YMCA (5325 Langford Ave NW)
– Monday, May 13, 6:30 p.m. Logan Multi-Purpose Center (184 Booker Drive SW)
Facilitators Robbie Furr, director of Cabarrus County's Cooperative Extension Office, and Lauren Tayara, Cabarrus County budget analyst, will lead the discussion and help spur engagement. Each session will last less than two hours and include exercises that give participants equal opportunity to communicate their vision for county planning and resource allocation.
"It's a chance to interact with neighbors, share ideas and concerns, and build on each other's ideas," Furr said. "This is a safe space where all opinions are valued. Share your view of Cabarrus—the county wants to know how our residents are impacted by programs and services."
While there is no requirement for knowledge of the county or its services to participate in the workshop and give your opinion, Furr believes there's a good chance participants will also get valuable information about services they didn't know were available to them, their family and their community.
Furr acknowledges the challenges of committing time to a workshop during the week, but asks residents to consider the long-term impact of participating.
"This is an opportunity for active citizenship—it's as important as voting in an election," Furr said. "These decisions affect every resident. Your elected officials are intentionally asking for guidance. You have an important role that will provide structure to the commissioners' decision-making processes."
Cabarrus County commissioners continue to engage in the strategic planning process. Leaders expect the strategic process will take a year to complete. Resident input will help create goals around which county staff can focus administrative practices. The county may also use the information as a starting point for improvements to its community survey and efforts to determine budget priorities in the future.
["source=independenttribune"]